WELCOME TO Varley park
We know these times are strange, and we want to give you the best possible experience in halls. We will be following the latest Covid-secure government guidance to ensure your new home is safe, secure and a great place to live. Keep an eye out for the Covid signage around halls and on campus for the latest guidance on social distancing, mask wearing and one way systems.
Once you move into your new flat, your flatmates will become a part of your 'household bubble'. This means that if one of you starts displaying symptoms, you will all need to self-isolate until at least the test results come back. If you, or your flatmate start showing symptoms, there is a process which you need to follow, which can be found below.
View the self-isolation process
You can use this page to learn more about your new home and the services that support it.
We are looking forward to meeting you soon!
Explore VARLEY PARK in 360
The Location
Varley Park is located in between Moulsecoomb and Falmer campus, with links to City, Moulsecoomb and Falmer campus and right next to the South Downs.
The Laundry
The onsite laundry makes those very necessary jobs just that little bit easier.
The Reception
The hub for all your support, pop-in here to ask questions and report maintenance requests. You can also do that here.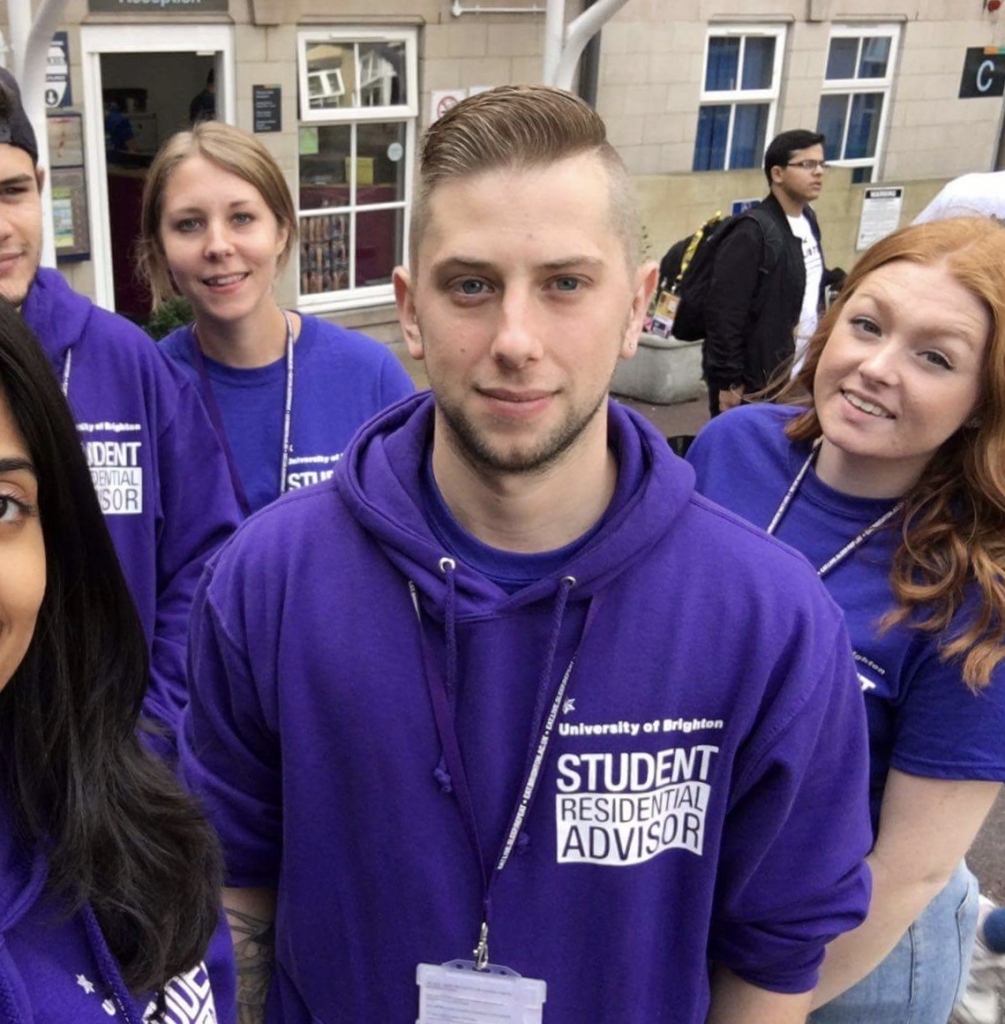 Our Residential Life team at Varley Park are here to support you during your time with us, and to create a friendly positive and inclusive environment for you to live in. We know that it may be easier to talk to a fellow student than a member of staff, so each flat is assigned an upper-year Student Residential Advisor (SRA), who will live and work in the accommodation and check in with you regularly throughout the year to say hello. Flat and individual meetings will take place virtually using Microsoft Teams.
The SRAs organise and deliver social events where there's an opportunity for you to build genuine friendships and have fun. We hope that you will experience a real sense of belonging and that you will quickly feel at home.
You can contact an SRA about any concerns you might have, no matter how big or small. It could be a general question about university, or perhaps a flatmate dispute. You might be concerned about someone you live with, or maybe you are feeling homesick and just want someone to talk to. If an SRA is unable to help you, they will know someone who can.
Watch the video below to meet the team or click here for more information.
A guide to residential life will be waiting in your room when you arrive.
Meet Martin and Amy
The student residential advisor team alongside the residential advisors provide a 24/7 support service everyday of the year.
This support service connects to the wider university support network, you can find more details about this in your bedroom.
Walking from Varley Park to the Falmer campus will take approximately 30 minutes and only 10 minutes to cycle.
Walking to Moulsecoomb will take around 35 minutes or 10-15 minutes to cycle. When walking to Falmer you can use the footpath through Coldean Woods to the Lewes Road, accessible from the Varley Park site. You'll need your unicard to access the gate and please be aware it is locked at 10pm. This path is a public footpath and not lit, so we don't recommend using it at night.
Cycling is a great option for travel to our campuses and within the city, with facilities at all sites and a network of cycle lanes throughout the city.
You'll find a BTN Bikeshare docking station at Varley Park, as well as on or near to all our Brighton campuses, providing a great option for getting to campus and into the city - get 10% discount on the yearly membership by signing up using your university email address.
If you're thinking of bringing your own bike to university, or buying one when you're here, there are cycle stands and cages across Varley Park including two large undercover areas. All our campuses have bicycle parking, bike pumps and cycle repair kits free to use, and lockers available on some campuses. Check out where all the facilities on our online map.
Plan your cycle route using Brighton and Hove's online cycle map or pick up a paper copy from the Varley Hub reception. From Varley the city's network of cycle lanes can be joined from the bottom of Coldean Lane on the A27, where you can cycle to Falmer, Moulscoomb and the City Centre.
If cycling or walking to Falmer, from the Lewes Road at Stoney Mere Way cross under the train line and follow the shared cycle path running parallel to the train line and enter the Falmer campus close to the Sports Centre. View the route on the c-change cycling pages:
Public Transport
If you need to use public transport, the number 24 bus runs from the city centre up the Lewes Road to Varley Park and to ASDA at Hollingbury. The nearest bus stop to Varley Park is approximately 50m from the entrance on Hawkhurst Road .
A number of other buses run along the Lewes Road to Moulsecoomb, Falmer and into the City from the bus stop on Lewes Road at the bottom of Coldean Lane, a 10-15 walk from Varley Park. For buying bus tickets, checking routes and planning your journey use Brighton & Hove's 'M ticket' app, you can also buy a student ticket with a valid student ID.
Staying Safe
However you choose to travel it's really important to follow the Government's social distancing guidelines, as well as the measures which will be in place across the university.
When walking and cycling, maintain a 2m social distance including when waiting at crossings and traffic lights, and take precautions where this isn't possible. When cycling, please wash or sanitise your hands before and after.
If you travel by public transport, it is a legal requirement to wear a face covering and you should maintain social distancing where possible when travelling, and wash or sanitise your hands regularly.
Discounts
You'll find lots more information about travel and transport on the c-change webpages, including details of discounts for students in bike shops and on trains with Trainsplit and Railcards - head there to find out more:
I really hope you're looking forward to joining us here at the University of Brighton and I look forward to seeing you soon.
In line with advice from the Government for High Education providers, you are encouraged to walk or cycle to campus where possible and to avoid using public transport.
If using public transport in necessary please view and follow the Government advice on safe travel, including the legal requirement to wear a face covering, maintain 2m social distancing where possible and wash or sanitise your hands regularly:
Our Food on Campus service runs 13 cafes and canteens across campuses, giving you loads of options for food and drink in between your studies.
We also have a Click & Collect service running every weekday from 10:30am-3pm from our Food Hubs, so you can enjoy great food from the comfort of your home without having to cook or clean. Order your food now:
Here at Varley Park, your closest outlet is The Hub Canteen, but you also have easy access to outlets on Falmer and Moulsecoomb Campus. More information about our menus, outlets and opening times can be found on our outlet finder, stop by for a coffee, meal deal or enjoy a selection of our hot meals, the choice is yours.
Explore VARLEY PARK The Hub Building
Sport Brighton offer services to keep you active, play sport and socialise.
Sport Brighton offer services to keep you active, play sport and a chance to socialise. Whilst this academic year may be a little different due to the current pandemic we are working hard to ensure you can access our services as safely as possible and within the industry and government guidelines. The nature of the situation means that our most up to date information can be found on our website and social media channels. Be sure to follow Sport Brighton online to keep up to date.
Website: http://sport.brighton.ac.uk/welcome
Facebook: www.facebook.com/sportbrighton
Instagram: www.instagram.com/sportbrighton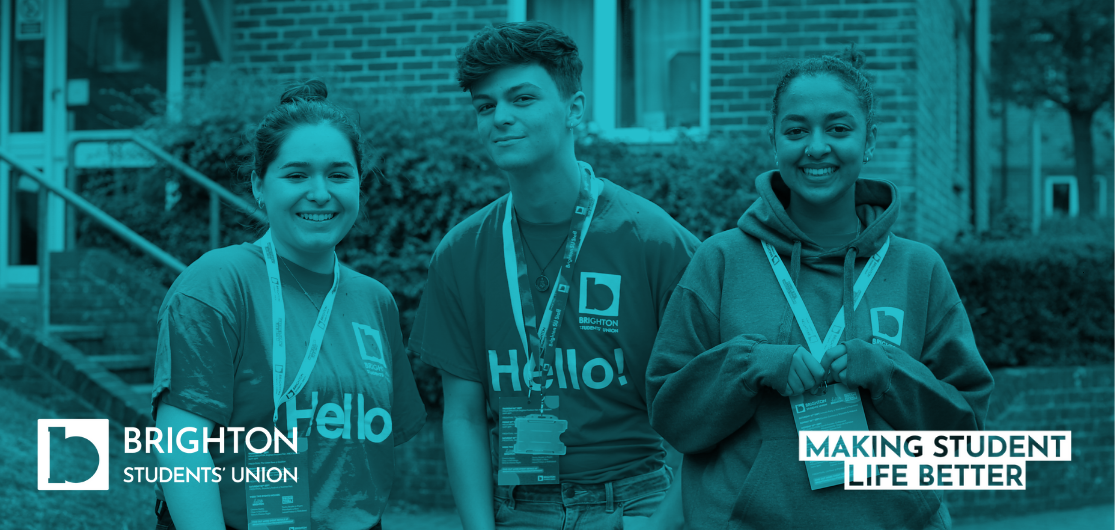 A big hello from your Students' Union! We are a supportive, representative, and fully independent charity run by students, for students. We're here to make your student life better.
Whether that's getting involved with our societies and sports, representing your student voice, providing you with academic advice and support or helping you gain valuable employability skills by working and volunteering with us.
No matter where you're studying, we're always nearby for a friendly chat or advice.
To find out more, visit our website www.brightonsu.com.