WELCOME TO PHOENIX HALLS

Hello and a warm welcome form the whole team at Phoenix Halls. You'll be living in a great location for getting into the city centre and the beautiful seafront. Congratulations on choosing a first class place to live and study.
We think Brighton is a diverse, vibrant, and energetic city and that you'll love your time here so close to the sea. We want your stay to be a safe and enjoyable one, so please don't hesitate to speak to our friendly and knowledgeable teams with any questions or concerns you have.
We wish you a productive and fun time living with us in your 'Home from Home'
We are looking forward to meeting you soon!
Explore PHOENIX HALLS in 360
The Location
The University of Brighton's campus right in the city, Phoenix is just moments from Brighton city centre, a short distance to the beach and has great links to City, Moulsecoomb and Falmer campus.
The Laundry
The onsite laundry makes those very necessary jobs just that little bit easier.
The Reception
The hub for all your support, pop-in here to ask questions and report maintenance requests. You can also do that here.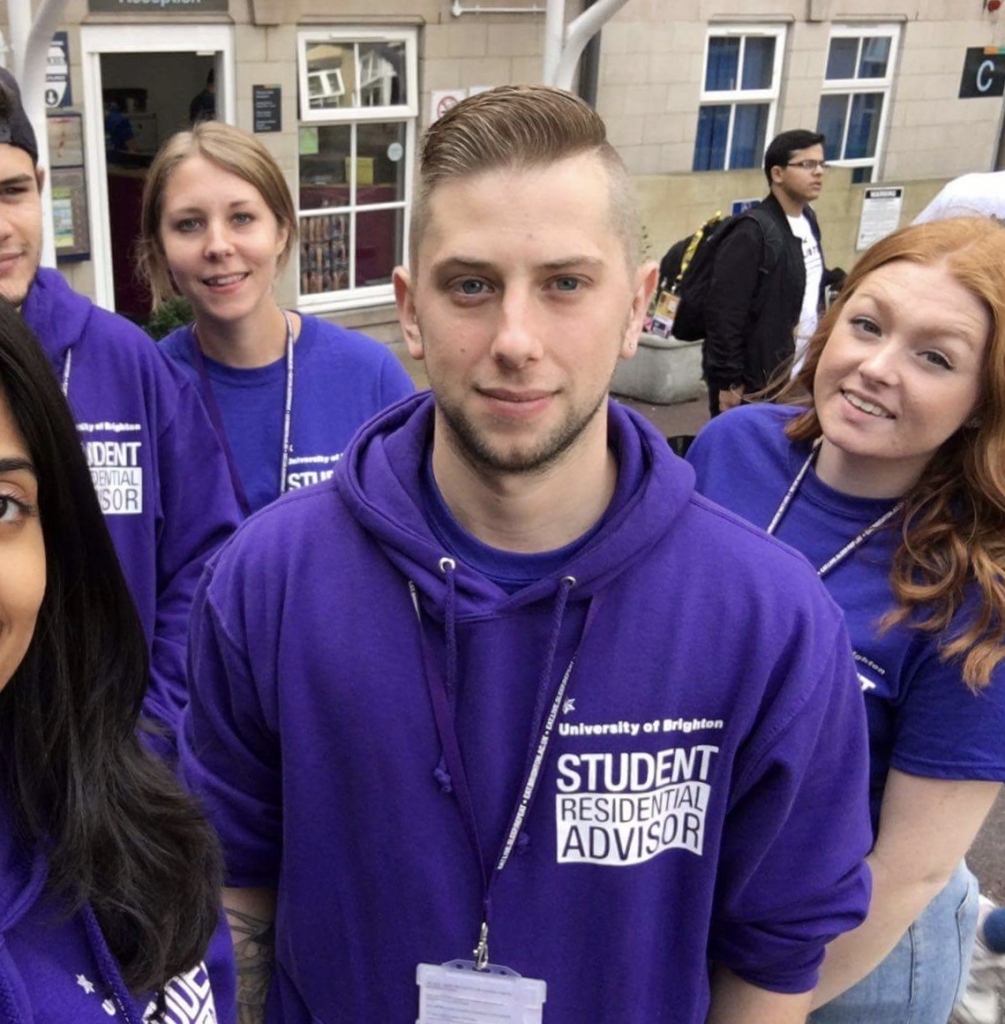 Our Residential Life team at Phoenix are here to support you during your time with us, and to create a friendly positive and inclusive environment for you to live in. We know that it may be easier to talk to a fellow student than a member of staff, so each flat is assigned an upper-year Student Residential Advisor (SRA), who will live and work in the accommodation and check in with you regularly throughout the year to say hello. Flat and individual meetings will take place virtually using Microsoft Teams.
The SRAs organise and deliver social events where there's an opportunity for you to build genuine friendships and have fun. We hope that you will experience a real sense of belonging and that you will quickly feel at home.
You can contact an SRA about any concerns you might have, no matter how big or small. It could be a general question about university, or perhaps a flatmate dispute. You might be concerned about someone you live with, or maybe you are feeling homesick and just want someone to talk to. If an SRA is unable to help you, they will know someone who can.
A guide to residential life will be waiting in your room when you arrive.
To meet the team and for more information, click the link below.
Public Transport
Phoenix is a short walk from the A27 bus stops with the 24, 25, 28 and 49 buses running along the Lewes Road to the City Campus, City Centre, Moulsecoomb and Falmer.
For buying bus tickets, checking routes and planning your journey use Brighton & Hove's 'M ticket' app, you can also buy a student ticket with a valid student ID. You will need to verify your student status on the B&H Buses app.
Brighton train station is a 10 minute walk from Phoenix.
walking and cycling
Walking and cycling is a great way to cut carbon, save yourself some money, and keep fit. We have walking and cycling facilities across all campuses, including bike stands and external bike pumps. We also have BTN Bikeshare bikes on all our Brighton campuses - so you can enjoy getting between the campuses and around the city by bike.
View all campus facilities, including the BTN Bikeshare locations, on our walking and cycling interative map.
Discounts
You'll find lots more information about travel and transport on the c-change webpages, including details of student discounts on trains and buses.
I really hope you're looking forward to joining us here at the University of Brighton and I look forward to seeing you soon.
Our Food on Campus service runs 13 cafes and canteens across campuses, giving you loads of options for food and drink in between your studies.
We also have a Click & Collect service running every weekday from 10:30am-3pm from our Food Hubs, so you can enjoy great food from the comfort of your home without having to cook or clean. Order your food now:
Here at Phoenix, your closest outlet is City Food Hub and Book&Bean Cafe, but you also have easy access to Moulsecoomb Campus. More information about our menus, outlets and opening times can be found on our outlet finder, stop by for a coffee, meal deal or enjoy a selection of our hot meals, the choice is yours.
Sport Brighton offer services to keep you active, play sport and socialise.
Sport Brighton offer services to keep you active, play sport and a chance to socialise. Whilst this academic year may be a little different due to the current pandemic we are working hard to ensure you can access our services as safely as possible and within the industry and government guidelines. The nature of the situation means that our most up to date information can be found on our website and social media channels. Be sure to follow Sport Brighton online to keep up to date.
Website: http://sport.brighton.ac.uk/welcome
Facebook: www.facebook.com/sportbrighton
Instagram: www.instagram.com/sportbrighton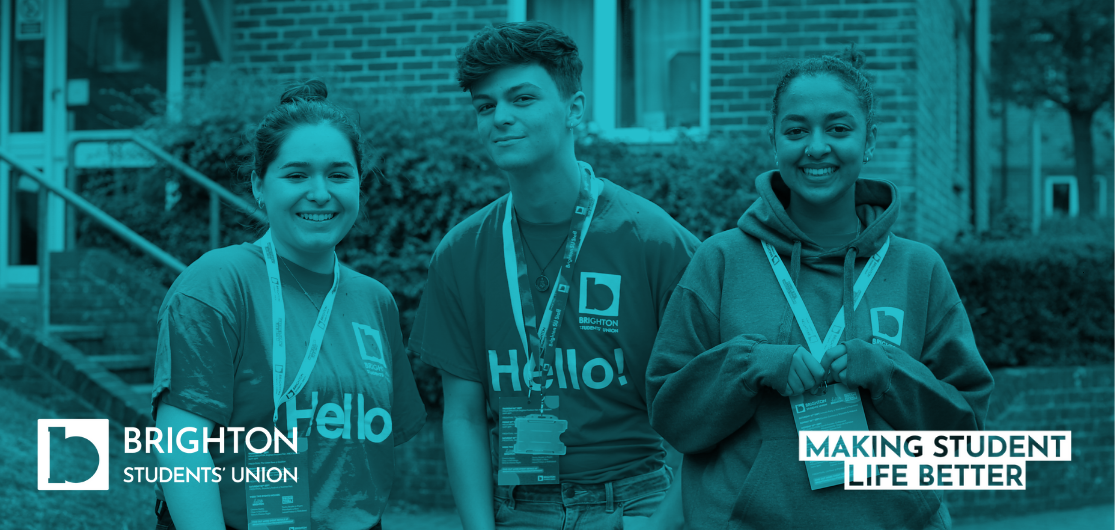 A big hello from your Students' Union! We are a supportive, representative, and fully independent charity run by students, for students. We're here to make your student life better.
Whether that's getting involved with our societies and sports, representing your student voice, providing you with academic advice and support or helping you gain valuable employability skills by working and volunteering with us.
No matter where you're studying, we're always nearby for a friendly chat or advice.
To find out more, visit our website www.brightonsu.com.